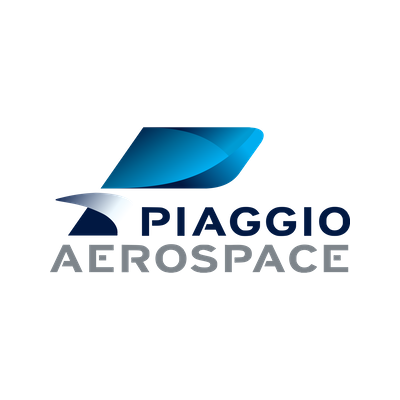 Piaggio Aero Industries in A.S. (http://www.piaggioaerospace.it/) is an EASA (European Aviation Safety Agency) approved aircraft design and production organization. The company is managing the complete aircraft life cycle from pre-design, design, certification, production, and after-sales support as aircraft repairs and spare parts. Among the leading industry players to design, develop, and support unmanned aerial systems, business, special missions, and ISR aircraft and aero engines, Piaggio Aero Industries is a leader in business aviation and Defence and Security. The company presently manufactures the "P180 Avanti EVO", the company's flagship product, a twin-engine, turboprop executive aircraft powered by a two-pusher turboprop. The P180 is the fastest turboprop in production, which has been delivered more than 200 times worldwide. The company, with its R&TD department, completely dedicated to the research, has a significant role in European aerospace Research and Technology activities through affiliation with Euromart Group. Piaggio Aero Industries in A.S. is already a partner of several EU-funded research projects covering all the main areas of Aeronautics (structure, materials, advanced computational and experimental fluid-dynamics, innovative onboard systems). Furthermore, the company is one of the Clean Sky 2 program leaders; in particular, it was entrusted with the leadership and management of SAT (Small Air Transport) framework. Piaggio Aero Industries is a Founding Member of the Clean Aviation initiative.
Role in HERA
WP 3.5 (partner): ICD for LH2 fuel system, thanks to PAI experience as aircraft OEM.
WP 5.1 (partner): Design and sizing of configurations. Together with being aircraft OEM, the proven Piaggio history in developing and manufacturing cutting-edge configuration airplanes, as P180, and the Piaggio involvement in CleanSky 2 TA, through which a hybrid-electric small commuter has been designed, can results usefull for this task. Furthermore PAI
has a dedicated working-group devoted to aircraft preliminary design. WP 5.6 (leader): scalability of technology developed in Clean Aviation for HERA applications, towards small aircrafts and rotorcrafts products. The specific knowledge gained in CleanSky 2 , where Piaggio acts as leader, by integrating different system in order to develop hybrid-electric architectures for a small commuter with 2035 EIS, thus gaining awareness on enabling green
technologies and their expected forecast, can be applied for this task.